Facilitator
Alicia's pilates journey began 8 years ago at her Auntie's chiropractic clinic where she taught rehab based pilates. Alicia loves the way pilates makes her body feel and has always had a strong passion for body weighted movement so naturally pilates was the perfect fit. She finds human physiology fascinating and loves the healing nature of a physical practice.
Alicia then went on to teach HIIT mat pilates at various gyms across Adelaide and has now formed her own style. She has also been trained by Studio Spring to teach reformer pilates.
Her interest in the human body drove her to study naturopathy and nutrition at Endeavour College. Three years later, when COVID hit, Alicia realised she wasn't keen on working behind a desk and wanted a job where she could move her body more and so she graduated with a Diploma in Nutrition and enrolled herself into the 200 hour Vinyasa Teacher Training at Human.Kind.
Alicia graduated in 2021 and has been teaching ever since. She went on to complete studies in Meditation, Yin Yoga and Kids Yoga. She feels passionately about teaching mindfulness to kids and is currently running a mindfulness and yoga program in select schools across Adelaide.
Alicia's classes are creative and strong with breath consistently as the main focal point. Alicia wants students to leave feeling empowered and balanced and believes that both pilates and yoga connect us with our true authentic self. She is honoured to share the humble teachings of both practices.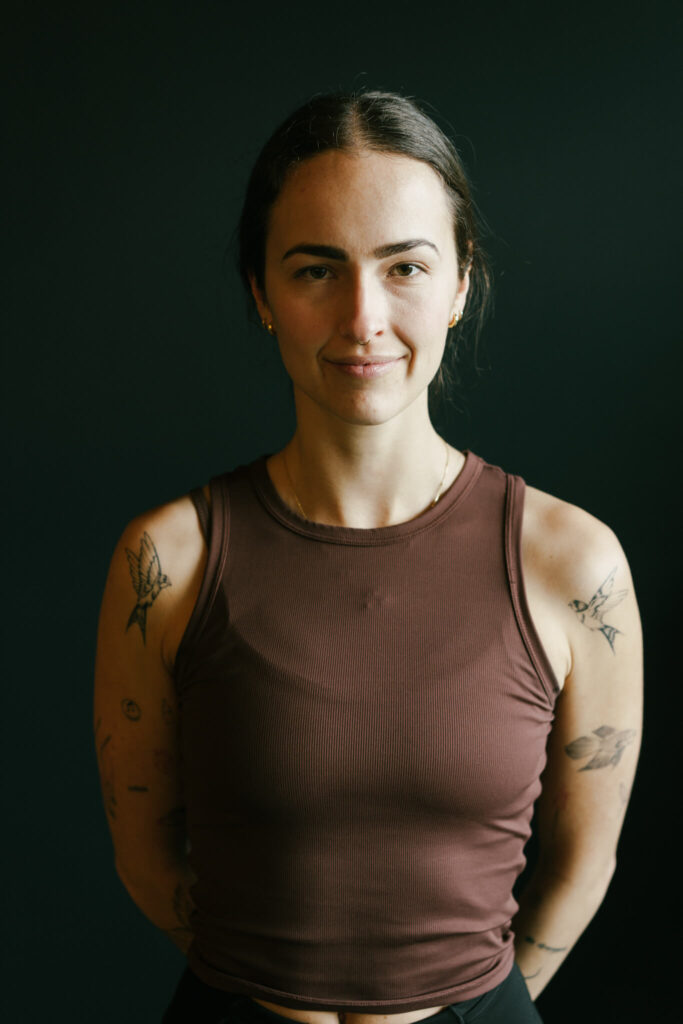 "Raise your words, not voice. It is rain that grows flowers, not thunder." – Rumi.